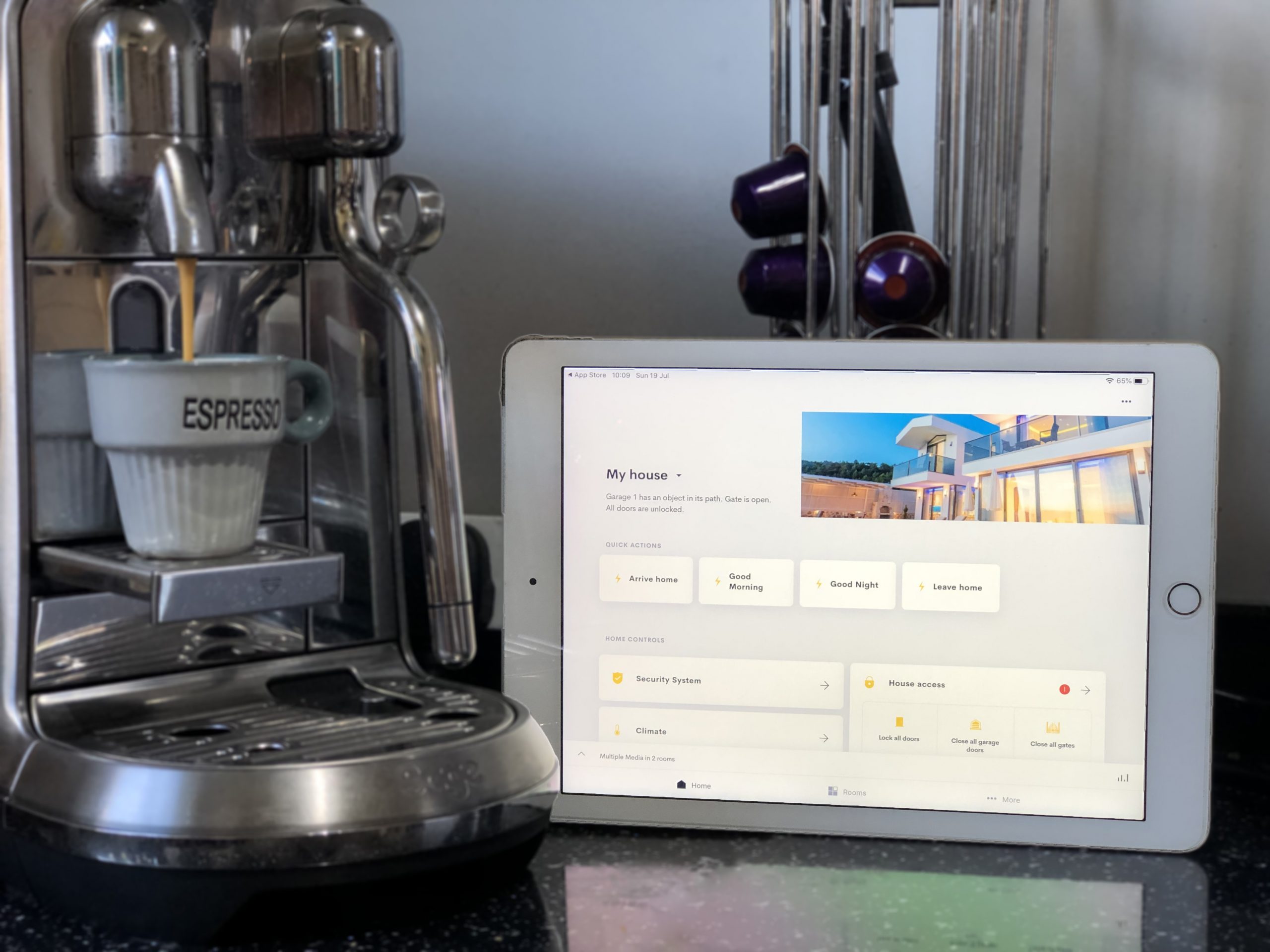 Smart homes are more common than ever before due to a boom in technology. Now there are systems to suit a wide array of different needs. In addition integration has advanced leaps and bounds, making it possible to include more and more things in a single system. At See-AV we can design and also install smart home systems Cheshire residents will love. With our help you can make the perfect investment.
What do you want from your system?
The great thing about smart systems is they can be as broad or as narrow as you like. For example you could have a system solely to control essential things like lights and heating. Alternatively you can opt for a full integration and control home systems, security, entertainment devices, and much more.
Users will always get the most value when an installation is bespoke for them. After-all every property and location is different. Therefore the lighting, heating and security needs will all differ. On top of this personal tastes vary widely too. Luckily with our help you can create the perfect solution.
Your smart home system can include:
Heating and lighting
Blinds and curtains
Integrated security
Entertainment systems such as projectors and home cinema
Control options
As well as deciding exactly what to automate you can select the type of controls that are best for you. There are a number of options, each with different benefits. For example you can opt for an intelligent remote or a tablet. Both make it easy to control various systems and you can take them with you around the property. Alternatively you can choose static touchpads mounted to a surface. They are useful if you want to avoid the risk of losing track of remote controls.
A one-stop service
With See-AV you get professional support from start to finish. We work with clients to get the right design, ensuring we cater for their needs and budget. Then we supply devices and handle the entire installation. We will achieve the very highest standards at every stage. That way you will make the absolute most of your investment.
If you would like to find out more about systems or have any questions we can provide information. See-AV is proud to be the very best name for smart home systems Cheshire has. Simply contact us today to get started.