We were approached by a business in Greater Manchester looking to move to a new office space to restart operations following the COVID-19 furlough.
The client required a workspace that featured:
- Digital signage screens for stats & interactive desktops displays.
- Discrete audio system with multiple zones.
- Teams based video conferencing meeting room.
- In-wall amplifier and speakers in the VC meeting room.
- Wired and WiFi network.
- New rack-build in the comms room for network equipment & amplifier.
This work had to be completed before the staff returned on a Monday giving us only three days to complete the work.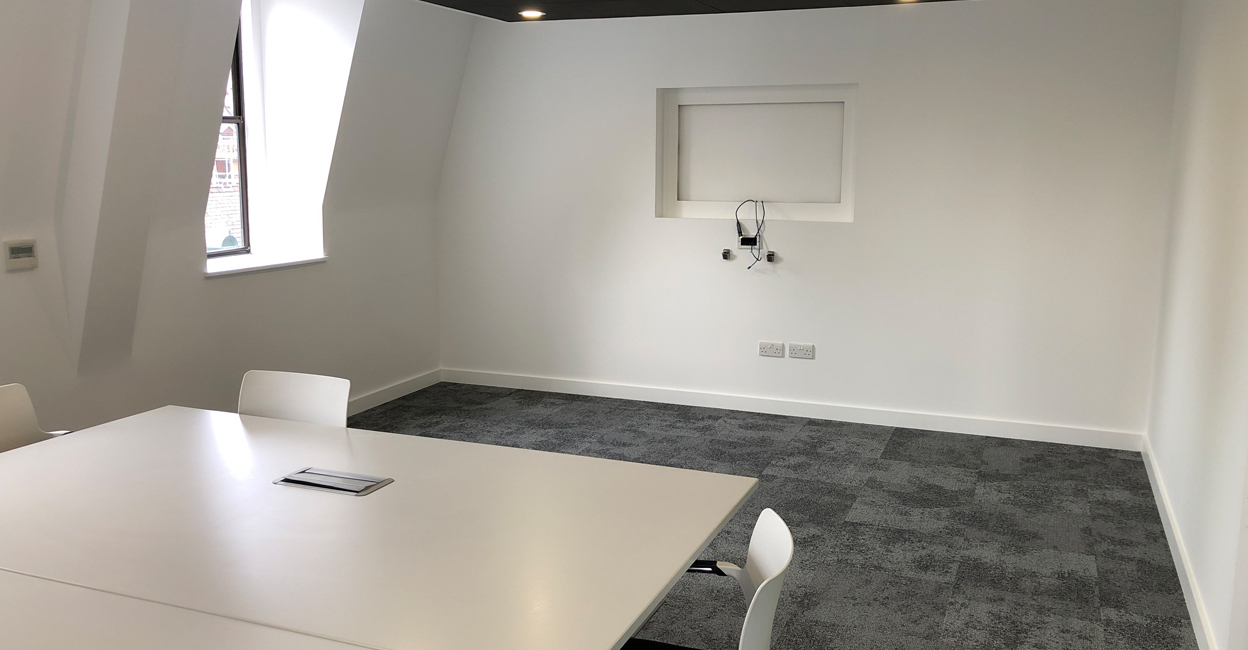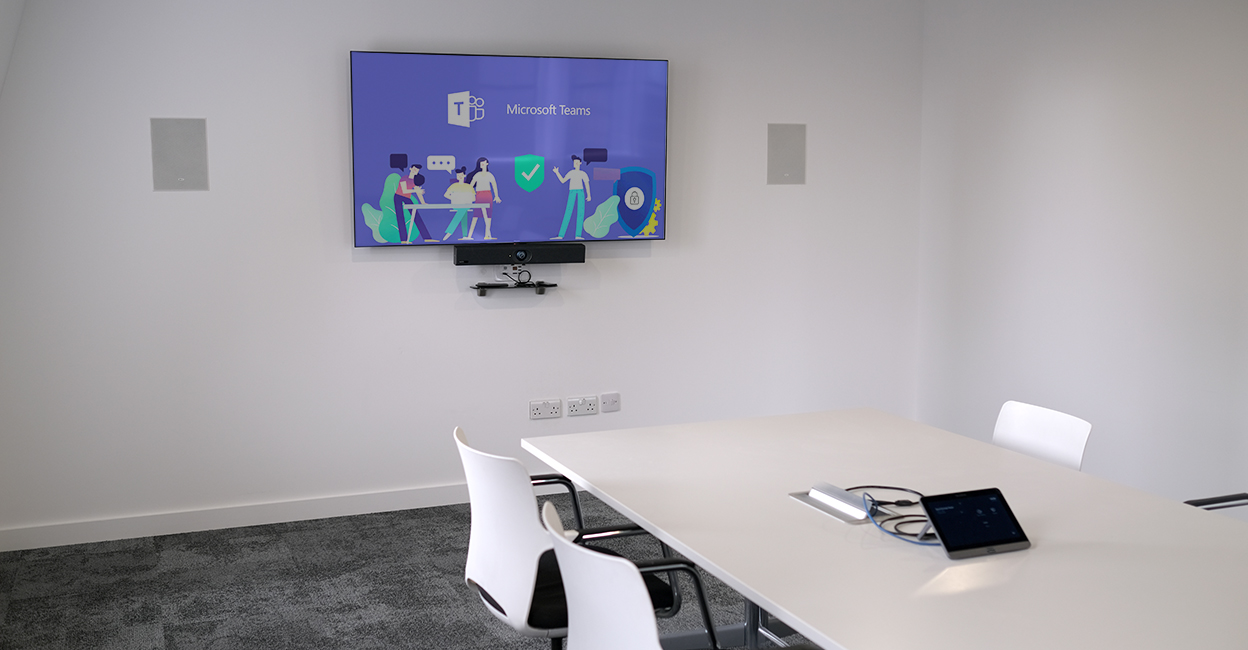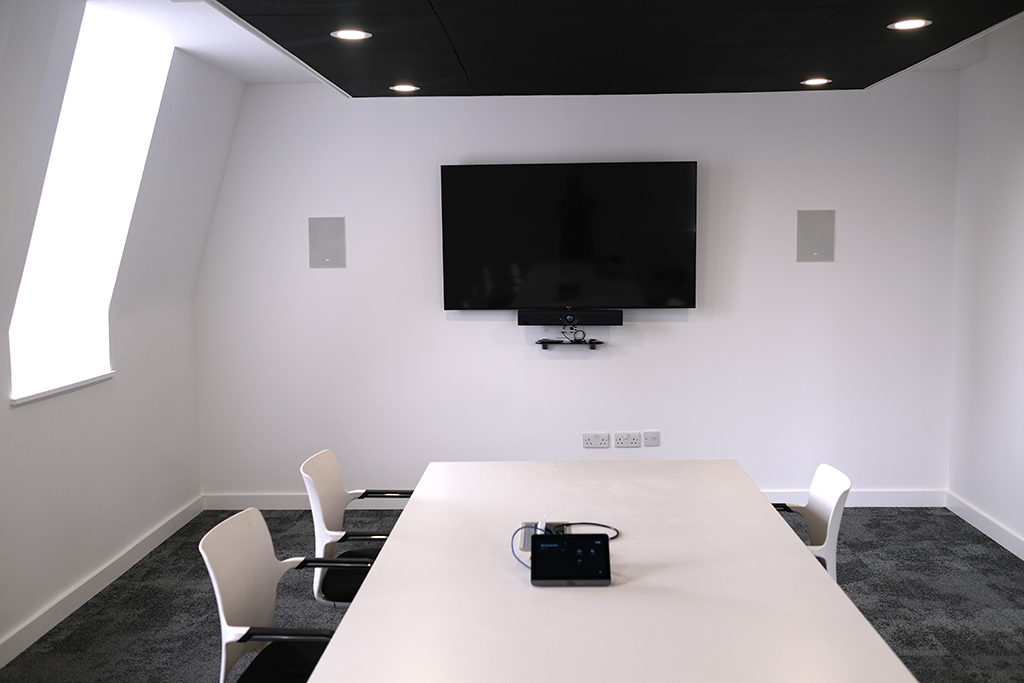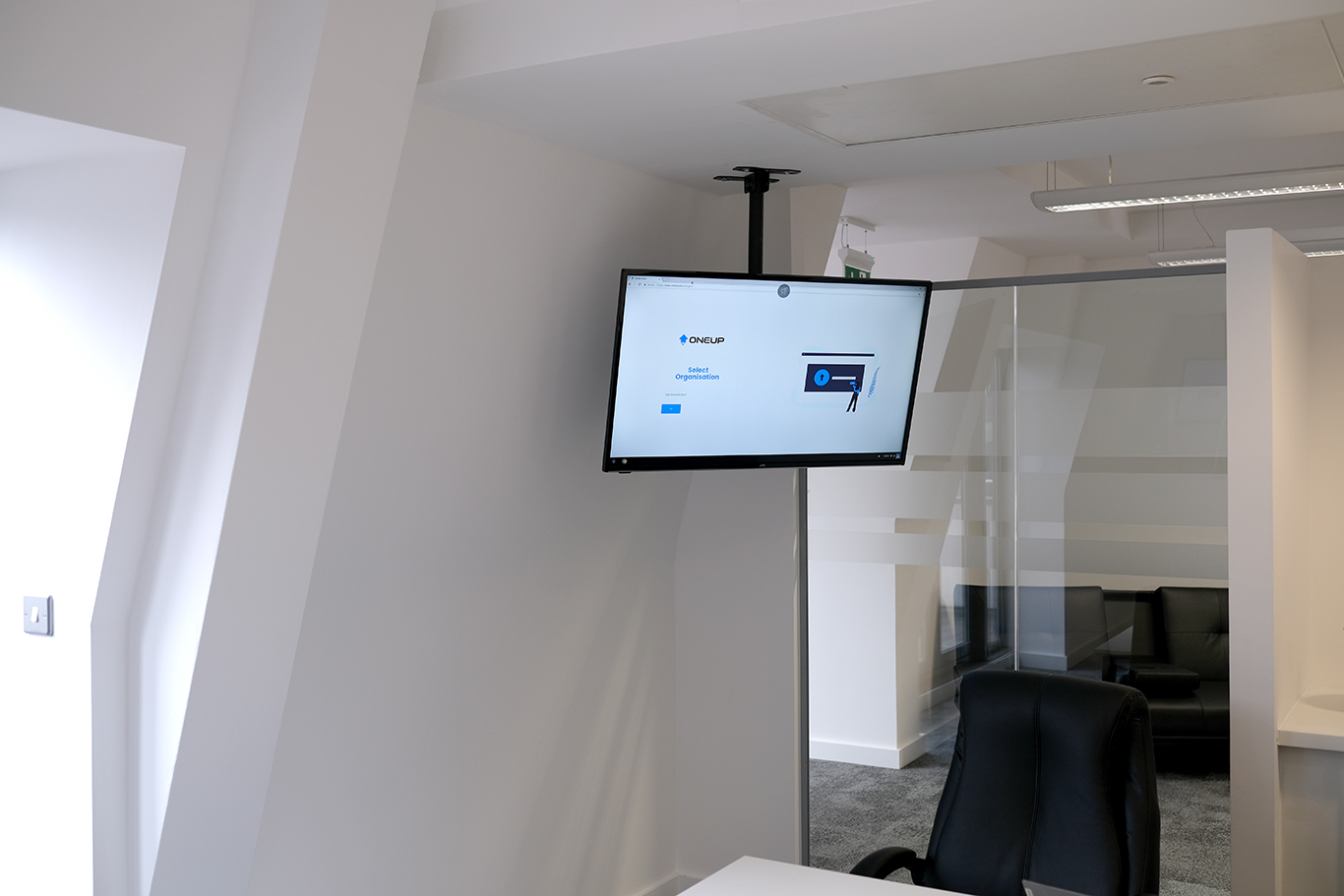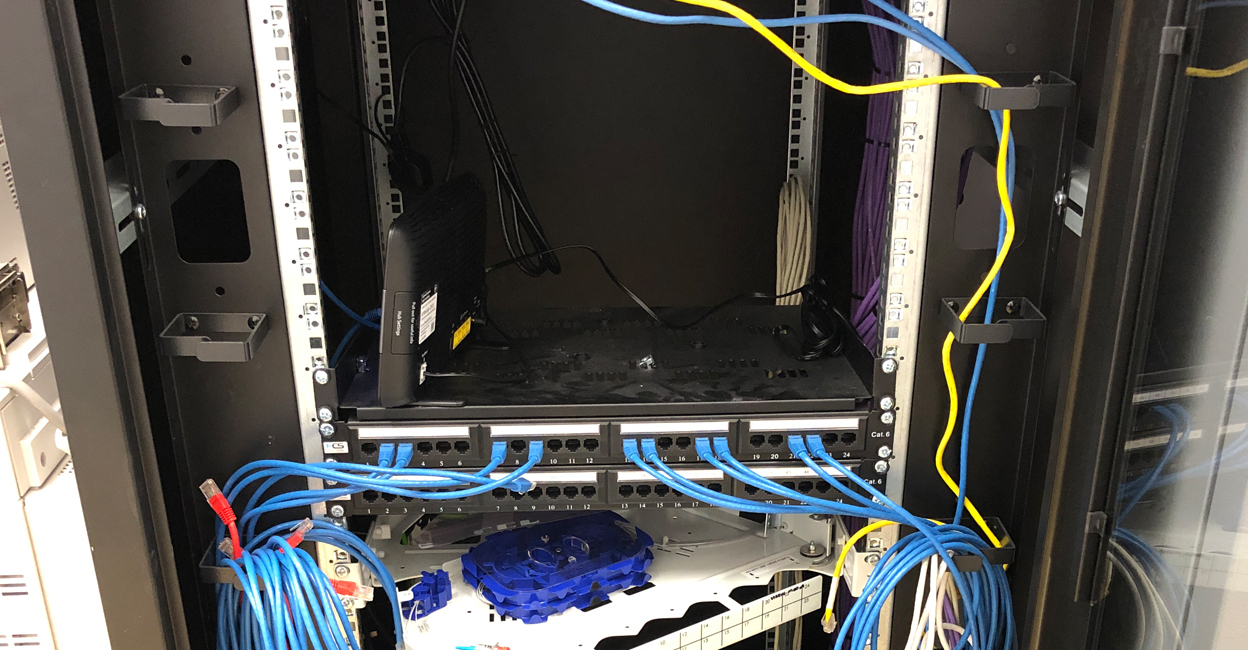 Following our meeting and site visit we quickly designed the systems necessary to meet the needs of the client and decided on a plan of action to have the work completed by our skilled technicians in the short time we had available.
Our installation team were able to hide the cable for the speakers, screens and networks in the ceilings and walls which also allowed the engineers to fit the speakers discretely and place the video equipment away from any unnecessary access.
Network switches were installed in the communications room for the wired network infrastructure and the wireless access points.
The project was completed on time and the client was extremely happy with the result, and with the professionalism and speed of the work.
To speak to us about your project contact us now.