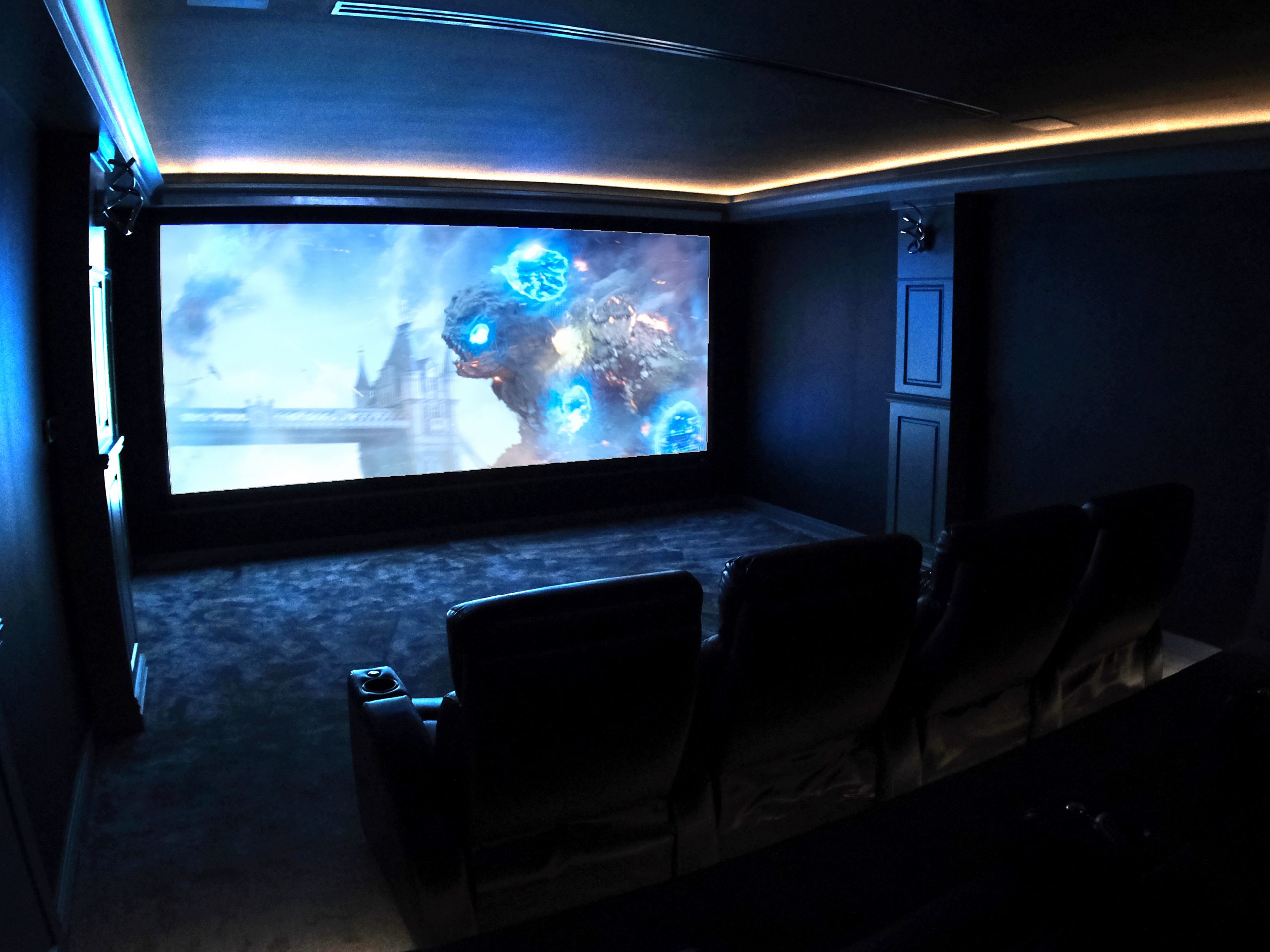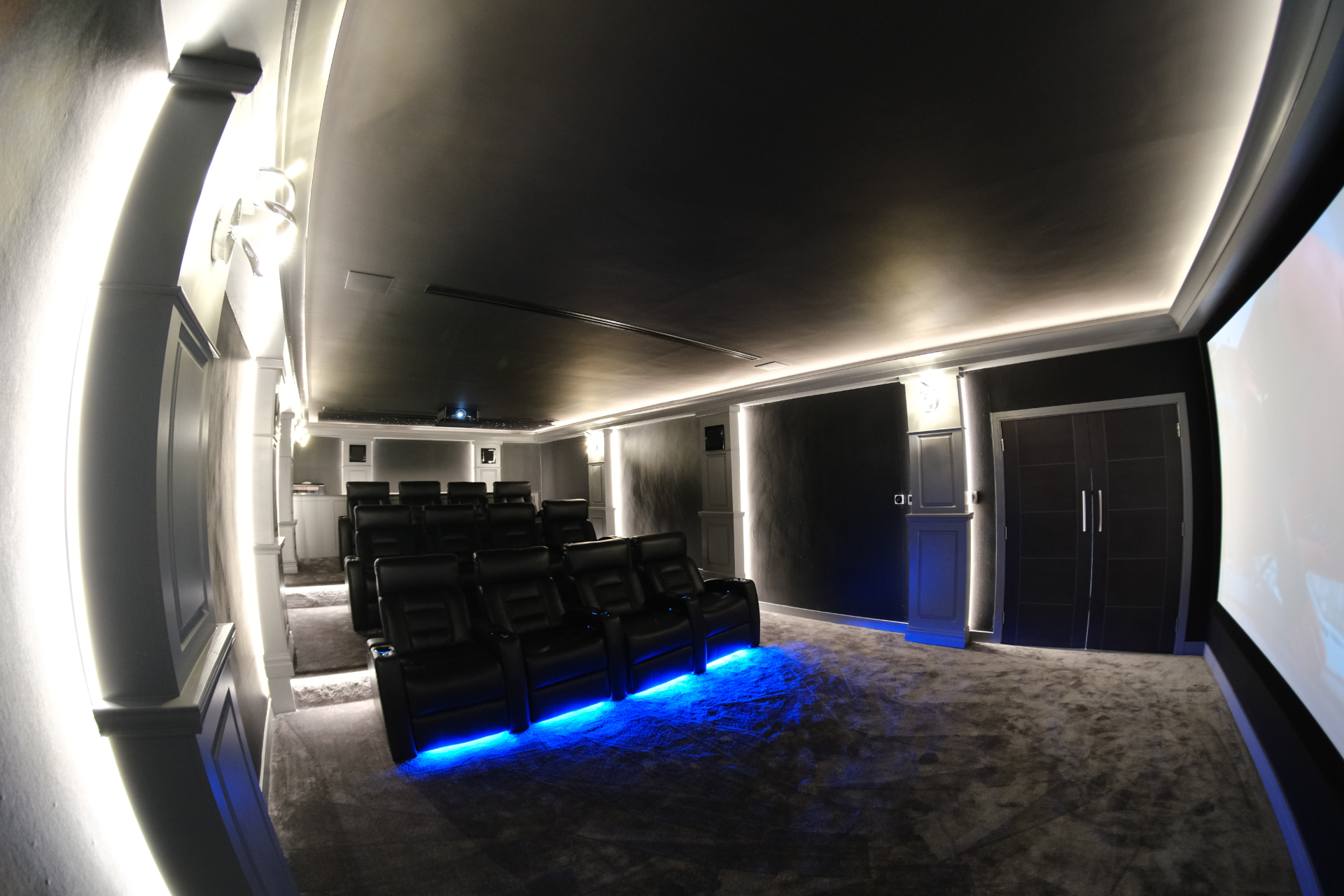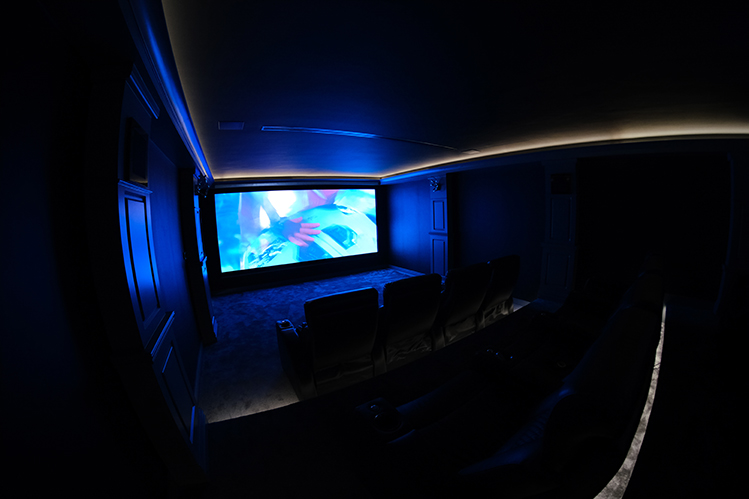 The completed cinema room boasts a Dolby Atmos 7.4.2 configuration surround sound system. A Sony VWVPL570ES true 4k image projector and acoustically transparent 4 metre wide projection screen provides outstanding visuals.
All equipment was housed discreetly in a rack at the rear of the room, in which was installed AppleTV, Sky Q, Amazon Fire and a Playstation 5 with the Denon AVC X6700H receiver amplifier.
A Control4 system provided control over the cinema, lighting and the air conditioning making everything quick and simple to operate from one remote control.
Following completion our technicians fully calibrated the system to maximise the potential and deliver a truly powerful and enveloping surround sound experience.
To speak to us about your project call us or email.
Manchester Office : 0161 238 4937
Cheshire Office: 01565 756 111

A 11 metre by 7 metre new build unused space transformed into a dedicated cinema room the whole family can enjoy.
The client had some specific design stipulations which our designer worked with to develop a system that would deliver high performance audio and visuals and stunning finished project.
The room required a lot of preparation before reaching the final stages of the cinema installation. A second level was created for tiered seating and insulation was fitted on the ceilings and walls. This provided the opportunity for our technicians to discreetly install cabling, acoustic treatments and prepare the speaker positions in the walls and ceiling.
During this stage LED strips were integrated into the stylish concrete wall finishing and a projector lift installed. A very unique and beautiful starscape stretch fabric ceiling was one of the final elements completed along with the 4 metre larger-than-life projection screen.