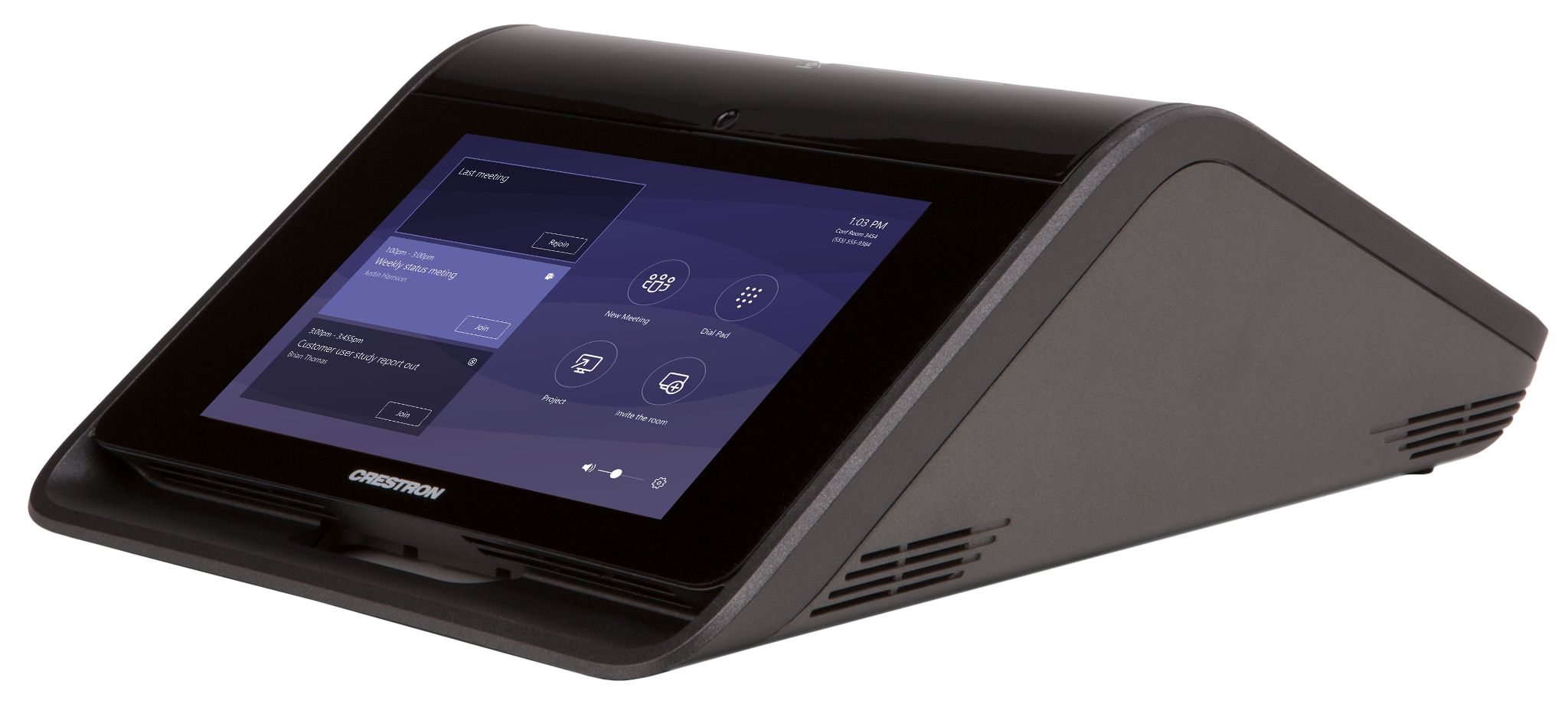 Content sharing and collaboration are an essential part of the modern workplace especially now more than ever. This collaboration can come in many different ways but some of the most popular are remotely over online meetings and in the meeting room.
With many businesses now returning to the workplace it is important that meeting and working together is kept simple and safe.
Crestron's range of AirMedia products give you total flexibility to optimize all of your meeting rooms and work spaces with touchless presentation and collaboration including digital signage too.
This can be used in a range of applications to best suit your office and work environment. From large conference spaces, meeting rooms, classrooms, huddle spaces and even cafeterias. This is all manageable by your personal device giving you full control of how your content looks, how it's shared and even gives you moderator privileges over your participants and their content too.
We install many of the Crestron Flex products when we design and implement our video conferencing spaces. One of the most popular is the Crestron Mercury X tabletop system which provides superior conferencing and collaboration and comes with AirMedia2 ready to go.
Crestron Flex is Teams and Zoom certified and works too with Skype for business, GoToMeeting, Cisco and WebEx and for small to medium meeting spaces the Crestron Mercury X can be easily integrated with your existing infrastructure.
To further implement these meeting rooms into your business we will also install a meeting room system which can display outside the room whether or not the room is occupied but also allows the meeting rooms to be booked and controlled from your centralized meeting provider.
For more information please visit us online and call us to discuss your options and what we can do for you.